Pool area & snack bar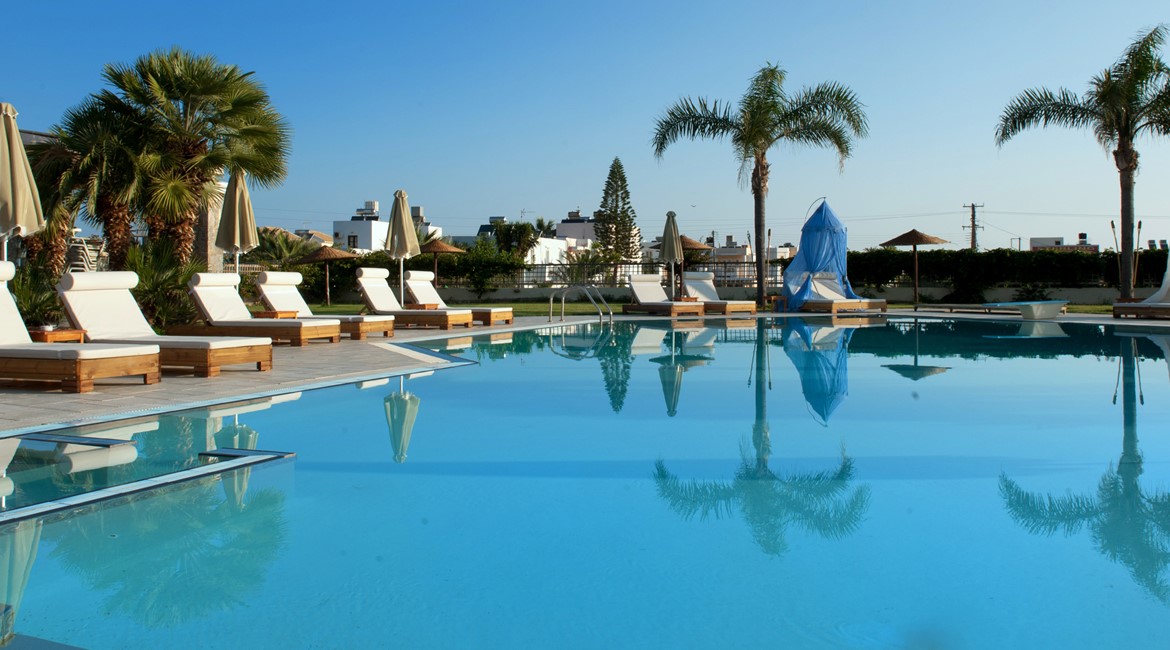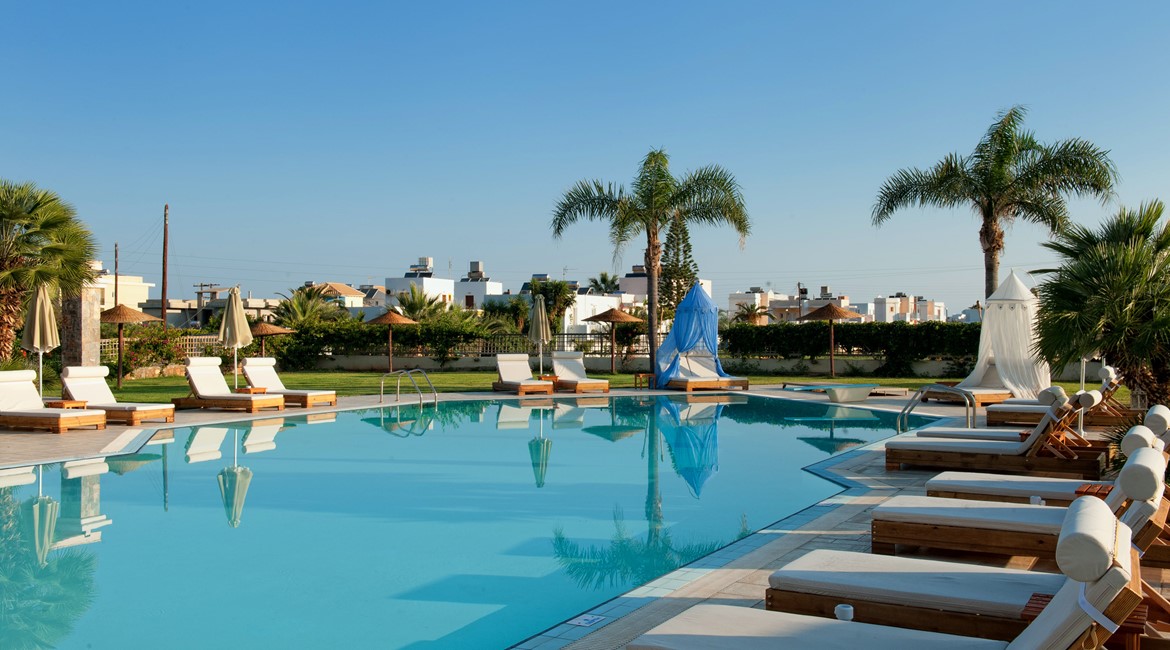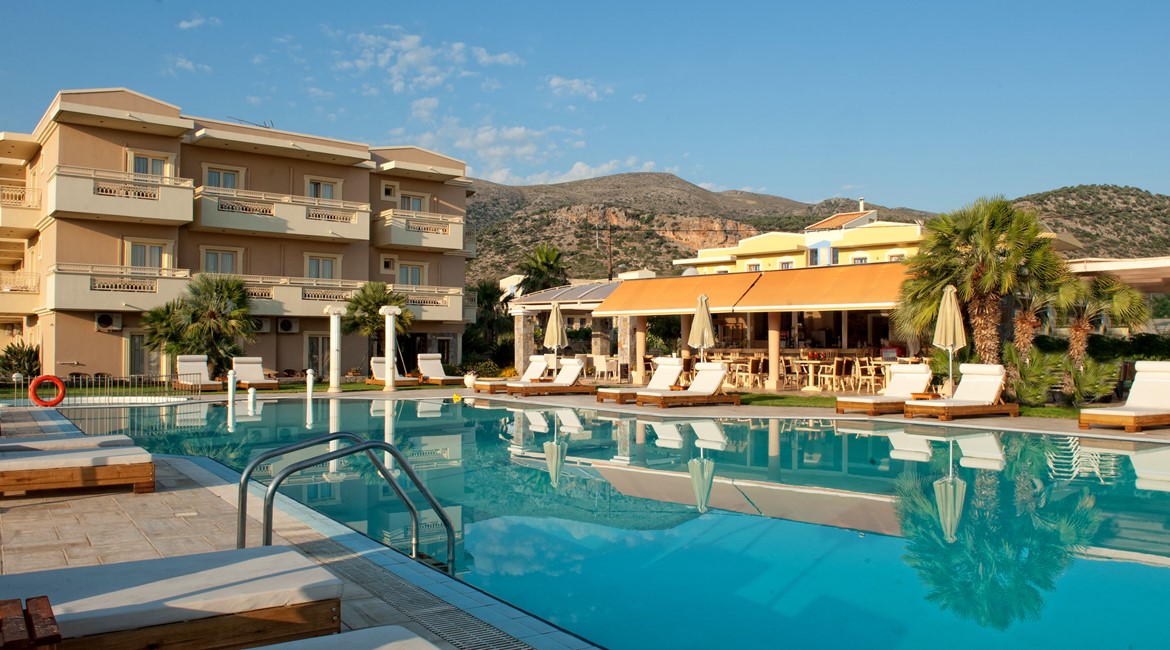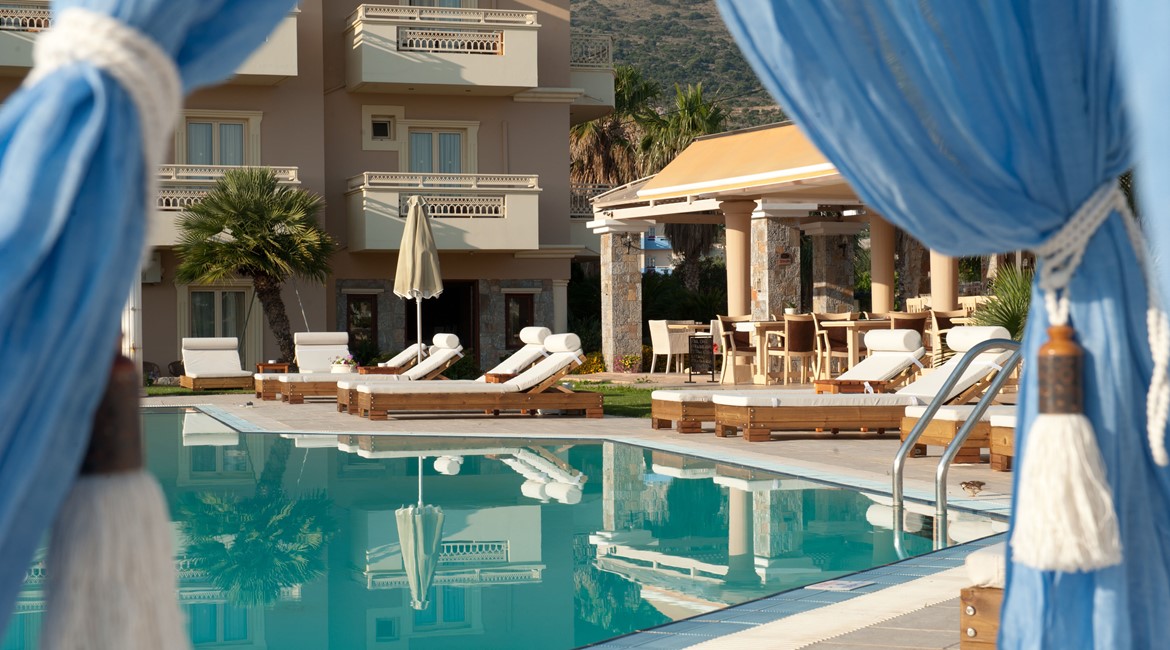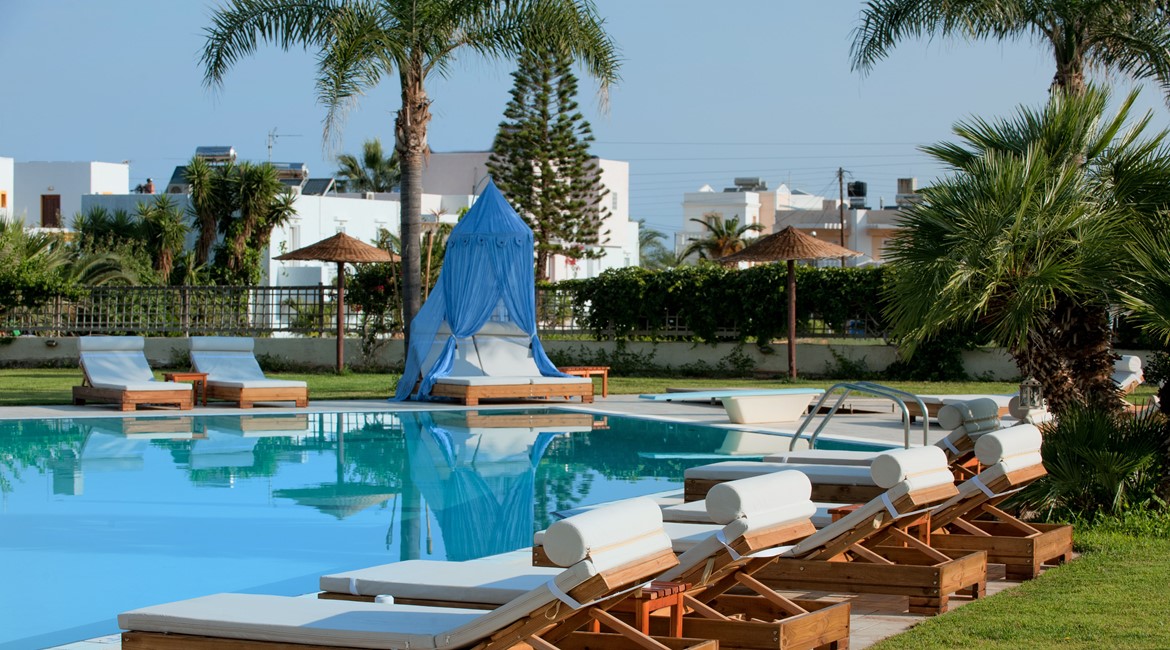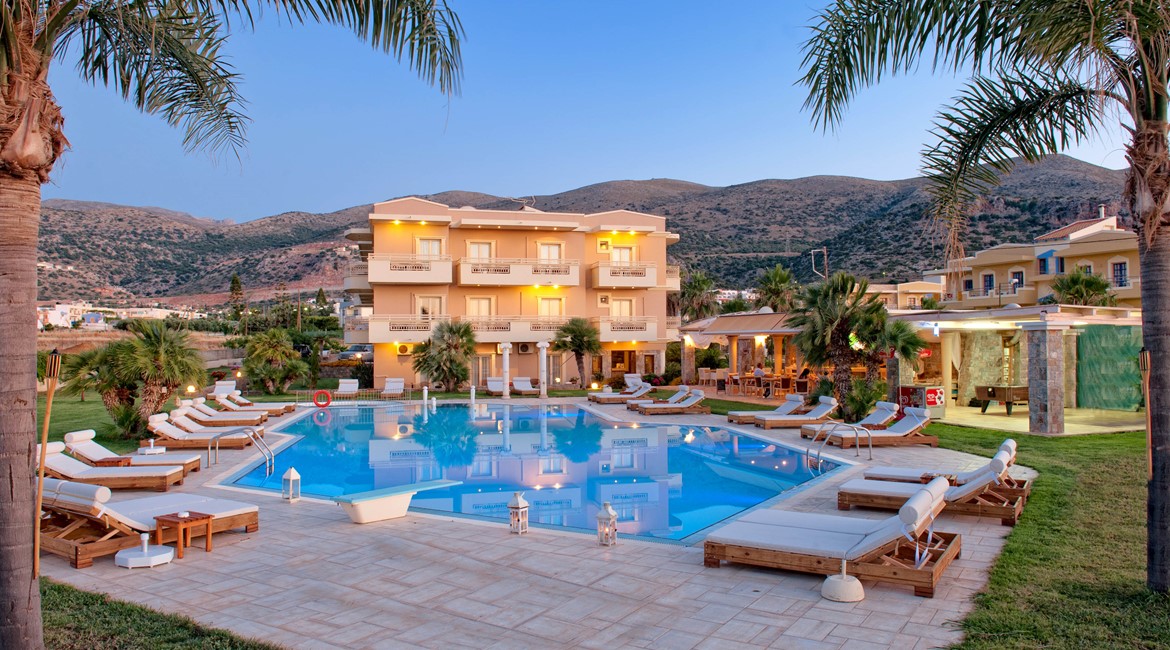 Both interior and exterior spaces of Socrates Hotel are remarkably designed. The hotel is surrounded by evergreen gardens with lawn and flowers that make up a beautiful scenery, while everything turns even more impressive in the super-size pool of the hotel. This is the area of absolute relaxation, with comfortable chairs all around the pool so that you can lean back and enjoy the Mediterranean sun.
The snack bar is right next to the pool offering an amazing view and a summer breeze underneath the wooden pergola , along with a rich catalog full of snacks and delicious meals such as: omelet, pasta, pizza, salads etc. Here you can also enjoy your coffee, your juice or your milkshake or even a beer and refreshing cocktails! The breakfast buffer is also served in the ethereal, relaxing area of the snack bar.
The kitchen is open from 7:30am until midnight while the pool is open from 8:00 to 20:00.