Pool area & snack bar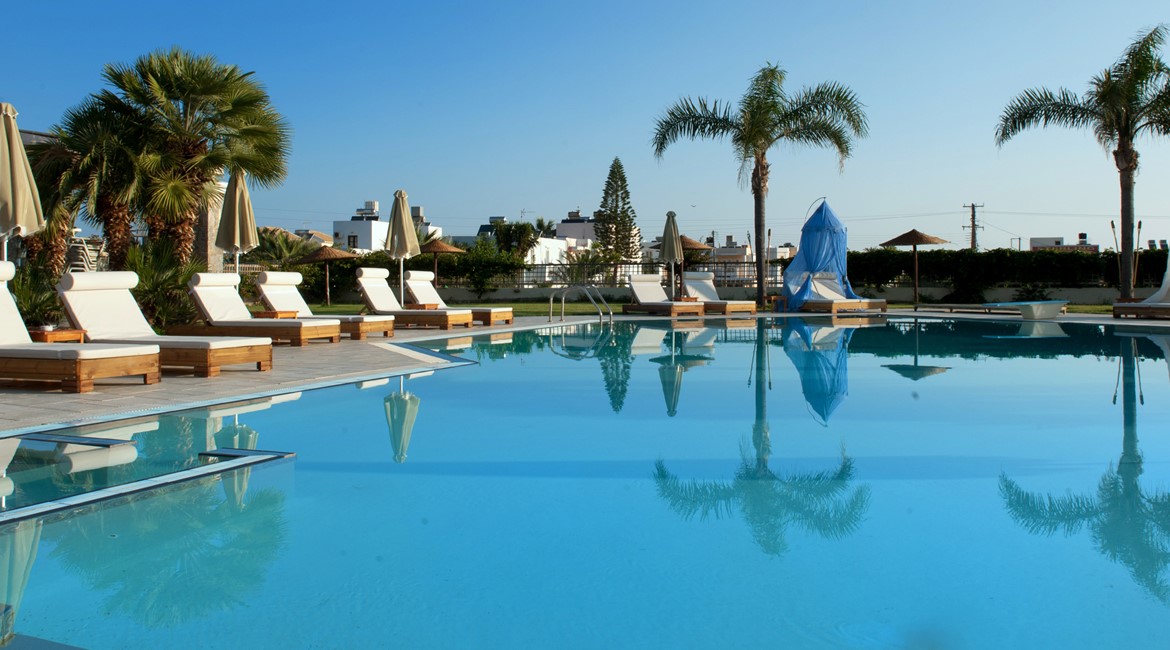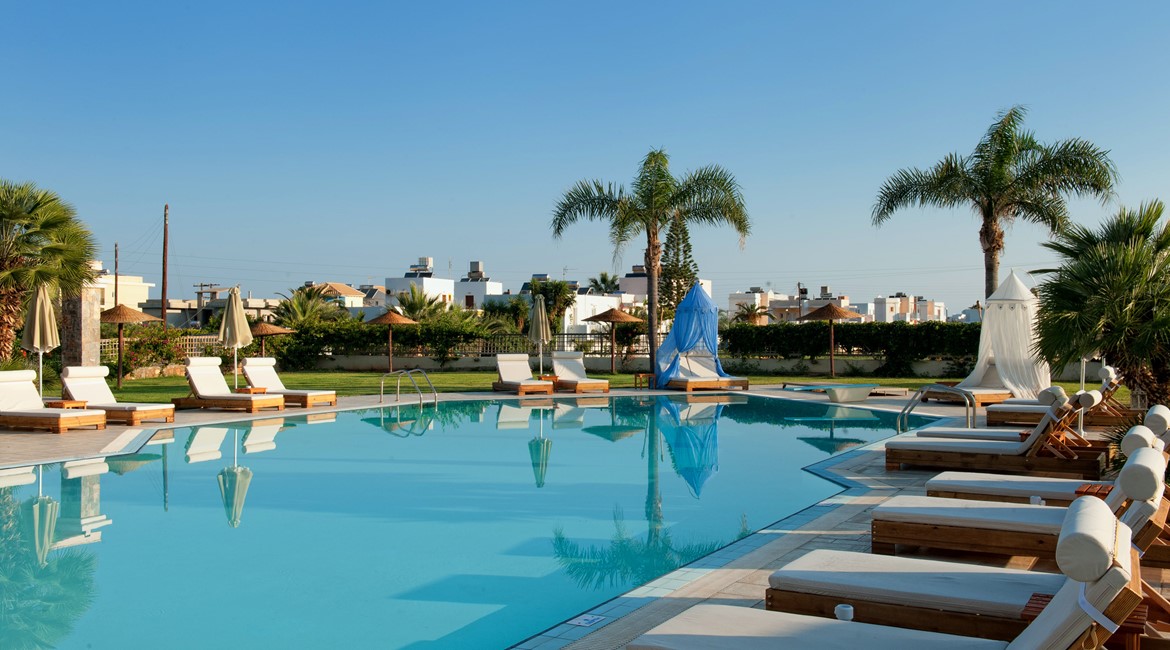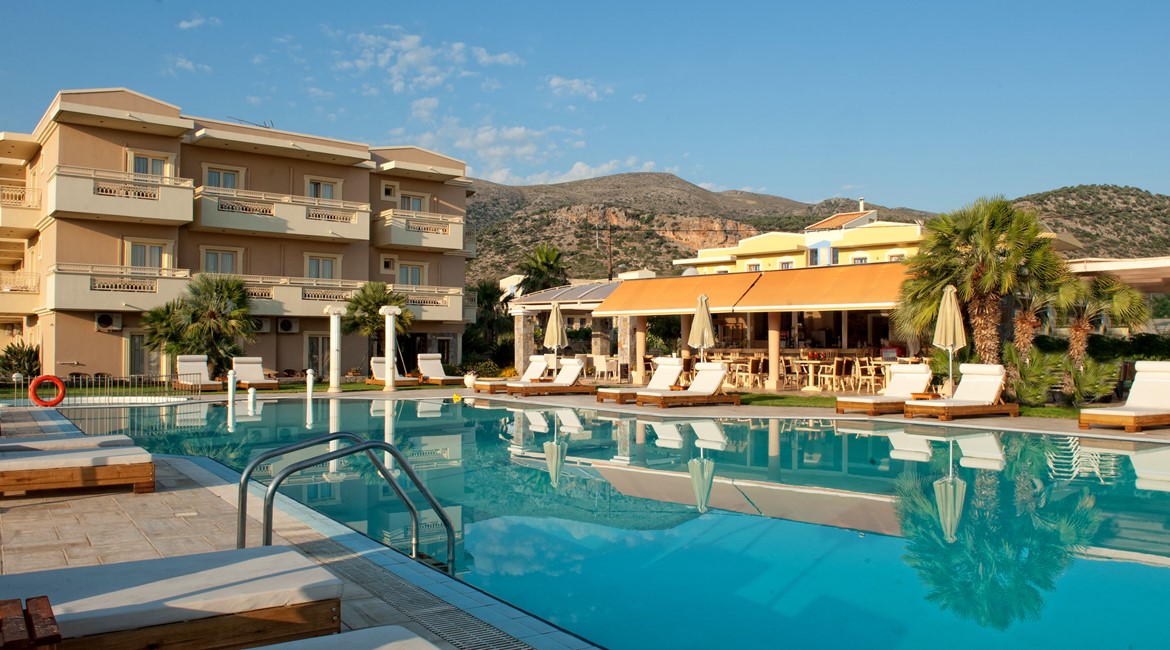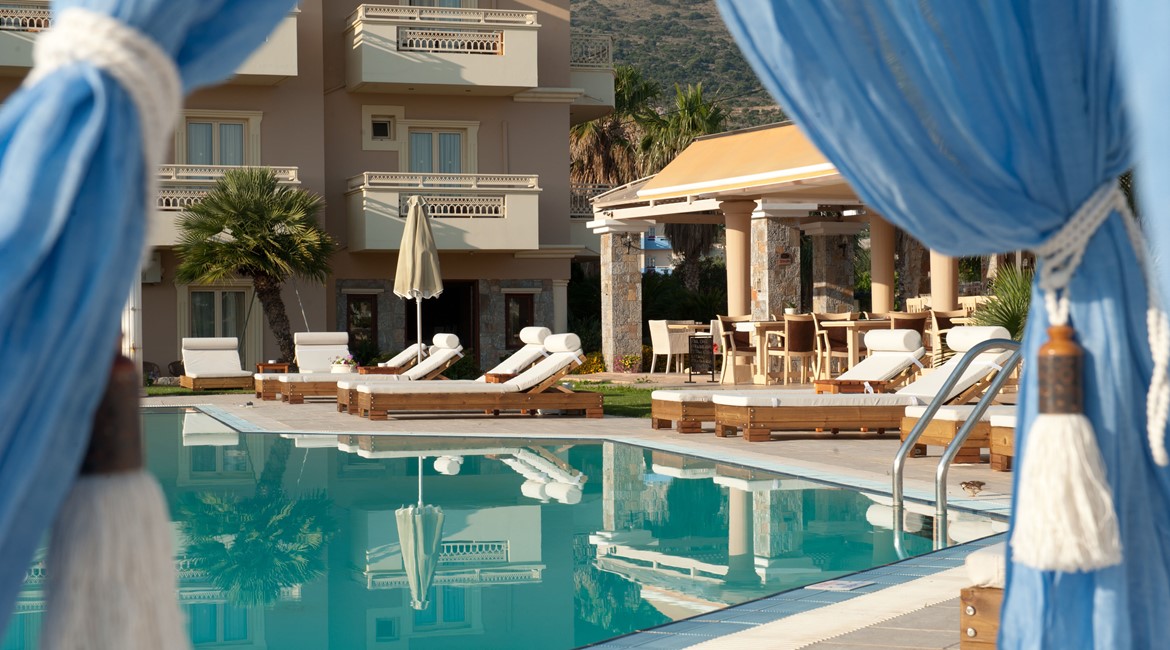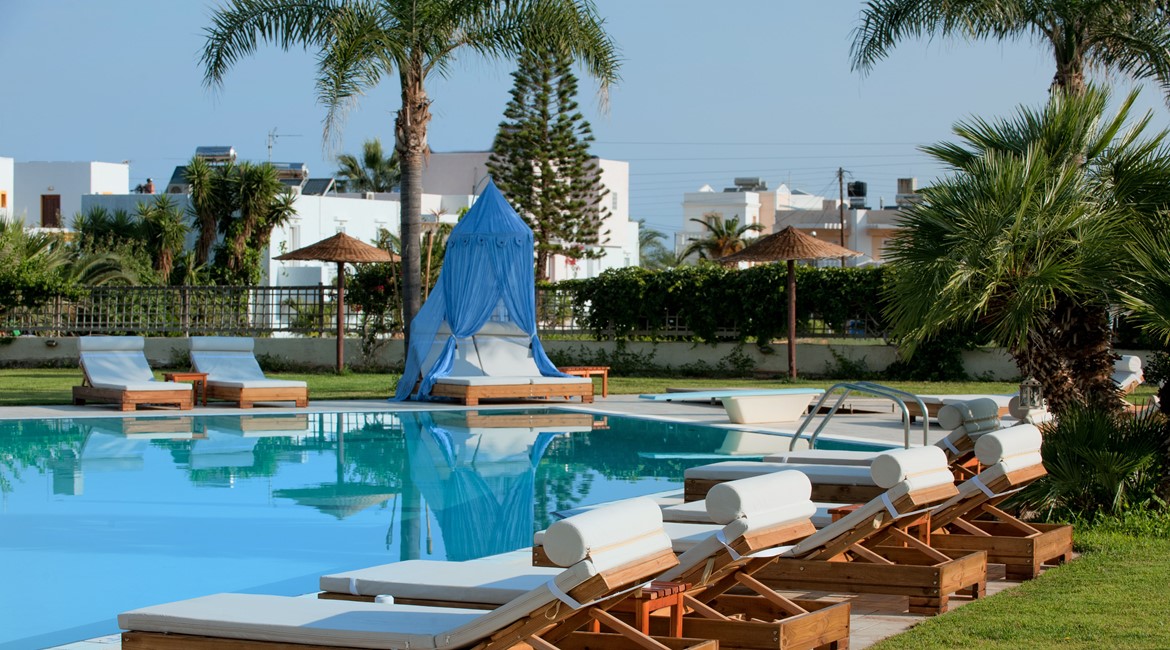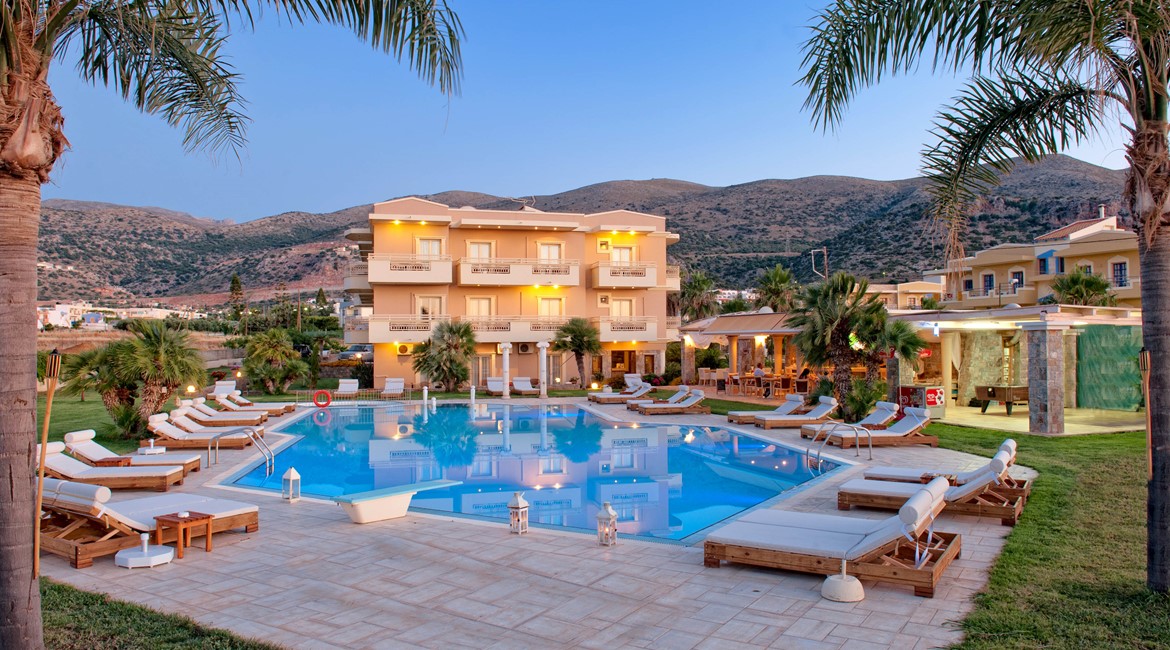 All areas of Socrates Hotel have been uniquely designed to elevate your holiday experience. The hotel is surrounded by evergreen gardens with lush lawn areas and flowers that make up a stunning scenery and the super-size pool of the hotel is the crown of it all. This is the area of absolute relaxation, with comfortable chairs all around the pool so that you can lean back and enjoy the Mediterranean sun and the amazing view of the hills stretching behind the hotel.
The snack bar is right next to the pool and has a wooden pergola and a rich menu full of snacks and delicious meals such as: omelettes, pasta, pizza, salads etc. You may also enjoy coffee, juice, milkshakes or even a cold beer as well as refreshing cocktails! You may also enjoy our tasty breakfast buffet at the snack bar by the pool!
The kitchen is open from 7:30 am until midnight, while the pool is open from 8:00 to 20:00.