Covid-19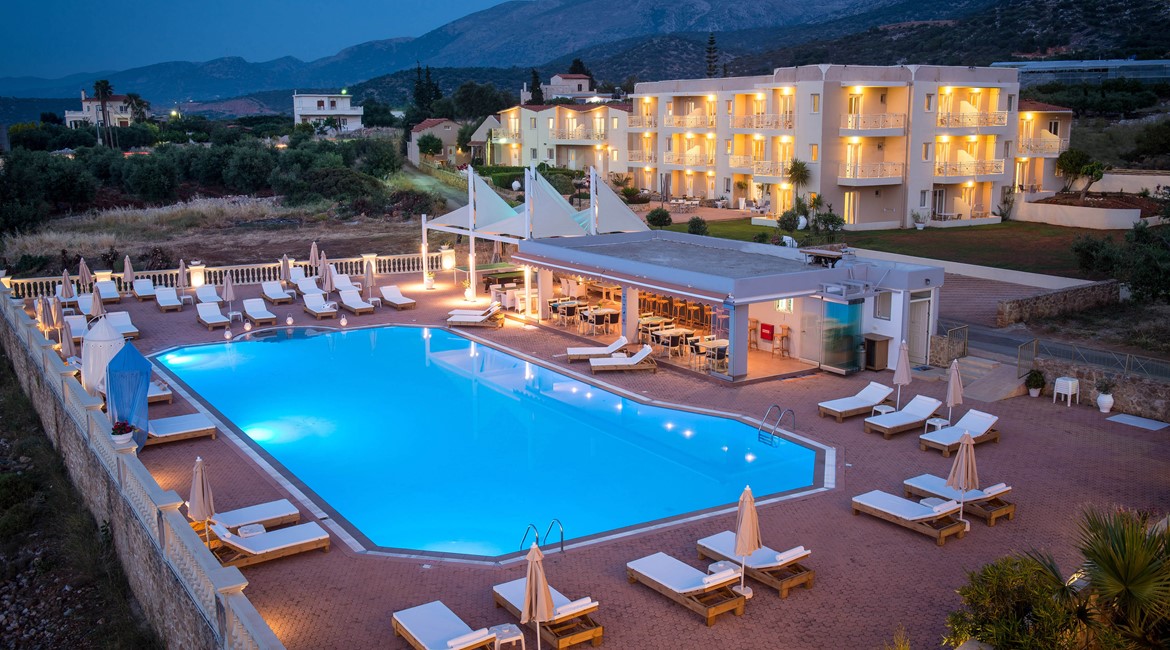 At Socrates Hotel the word "philoxenia" means comfort, relaxation, and easy access to the best options that the cosmopolitan and picturesque village of Malia has to offer!
Our Team is ready to welcome you, applying all safety measures implemented for a carefree holiday. 
Our Rooms
Regular Room sanitation.
We use High Temperatures on all bedding and linen when cleaning.
All surfaces are frequently sanitized.
Our Staff
Our friendly hotel personnel is here to help you.
We fully comply with hygiene and safety protocols.
Pool Area and Snack Bar
All Pool Area and Bar Seatings comply with social distancing measures.
Medical Support
A Doctor may be contacted should you need medical assistance.
Malia
Malia is one of the most well-developed tourist destinations of Crete, it is divided in "two" by the main road: the upper part of Malia that preserves the features of a traditional, Cretan village, with narrow paved streets, houses built in the local, traditional, architectural style and picturesque taverns, while the lower part of Malia, hosts the contemporary part of Malia where all the tourist oriented infrastructures are found. Discover everything at a walking distance from Notos Heights Hotel & Suites.
Apart from the village, you can also visit the Malia archaeological site, where the third biggest and most significant Minoan palace (following Knossos and Faistos) has been excavated. According to legend, there reigned Sarpidonas, brother of Minoas and son of Europa and Zeus. You can combine your excursion to the Minoan palace with a refreshing swim at the sundrenched, sandy beach of Potamos, located right next to the archaeological site.
Last but not least, it is worth exploring the picturesque villages, located southeast of Malia, such as Mohos, Krasi, Avdos and the neighboring and equally touristic Hersonisos.